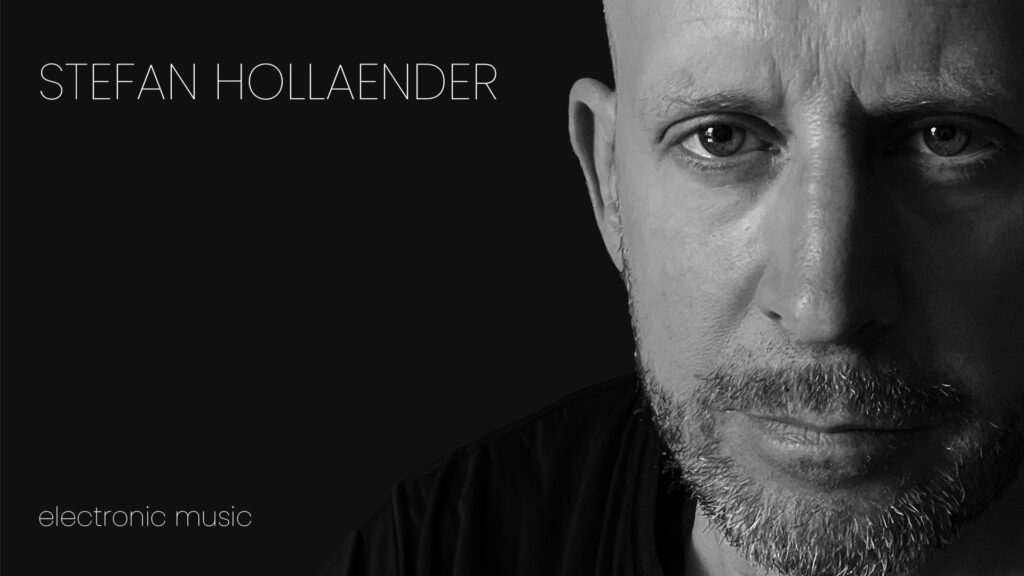 Stefan Hollaender has been active in electronic music as a producer and artist for over 30 years.  He released his first techno track "Big Brother" with the hardtrance project "Alien Factory"on Generator Records in 1992 (at that time still named as Stefan Müller) together with Bob Henning. With the tracks "Beta Music", "Destiny" and "Tomorrow" Alien Factory was able to celebrate international success in 1994 and was on the road every weekend as a live act in the following years (including Mayday 94, E-Werk Berlin, Flughafen Riem, Nature One, Love Parade, Love Nation, etc.).
From 1997 to 2005 Stefan Hollaender produced in his studio "Toolbox Music" together with Hendrik Wilhelms more than 100 releases for indie and major labels, from house, dance, pop, ska to rock and techno tracks.
After his employment as a sound engineer in a film dubbing company, he moved to the radio station bigFM as a sound designer. With DJ and producer Steffen Baumann from Mannheim he released more tech-house tracks on Amused Records, Natural Rhythm, Voltaire Music and Mooncircle Records in the following years.
With "Amused" Stefan Hollaender has now found a new label home with his producer friends and DJs Taste T., Jan Zolo and Eric Wishes, on which his latest productions will be released regularly. Stefan Hollaender is back in the game…